Best
Cardiologist

in Mount Eliza
Dr Wai-ee Thai In addition to General Cardiology consultation, she specialises in non-invasive cardiac
imaging as well as cardiac computed tomography and magnetic resonance imaging. She also has a special interest in Heart Failure management and leads our Heart Failure Management Clinics at both Mulgrave and Langwarrin. She graduated from Medicine at Monash University with honours and completed her advanced cardiology and further specialist training in echocardiography at Monash Heart, Southern Health.
Dr Han Ling is a consultant cardiologist who specializes in diagnosis and treatment of heart rhythm
disorders. He performs 3D mapping and catheter ablation for cardiac arrhythmias, and established complex arrhythmia ablation at Peninsula Private Hospital and St Vincent's Private Hospital Melbourne. He has further appointments at the Alfred Hospital and Cabrini Malvern. He has a special interest in the management of atrial fibrillation.
Dr Damon Jackson graduated from Monash University in 2007 with first class honours and a clinical school
prize. Throughout internship and residency at The Alfred Hospital, he received awards for teaching and mentorship. After completing his physician's exam at The Alfred hospital, he completed his cardiology training through Eastern Health, Peninsula Health and Monash Health. Awarded his FRACP in 2015, he went on to complete a dedicated fellowship in cardiac imaging at Monash Health in 2016.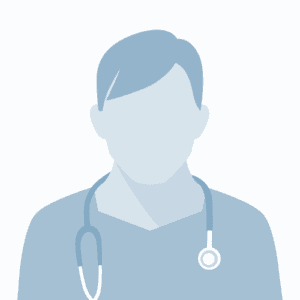 Dr Sam Jasinarachchi completed his post-graduate training at Peninsula, Alfred, Monash, Eastern, and
Austin Health services, where he acquired clinical experience in a wide variety of medical specialities including cardiology, respiratory, nephrology, haematology and immunology, endocrinology, neurology, gastroenterology, and rheumatology.
Dr Mariusz Wolbinski Peninsula Heart Centre were delighted to offer a unique opportunity to he to join
our team in late 2020 to continue his cardiology practice in the area of interventional and structural heart disease. PHC is an ever evolving practice and as such, with a young and talented doctor with vast experience in structural heart disease, we saw the opportunity to learn and develop new techniques and technology following his recent training.
Dr Tony Marshal MBBS, MHP (NSW) FRACGP, has been practicing medicine in Australia since 1985. He has
worked in various positions at the Royal Adelaide Hospital, St George Hospital (Sydney), Mersey Hospital (Tasmania) and the Alfred Hospital (Melbourne). He has been in full time General Practice in Melbourne, mainly in Mornington Penninsula since 1992. He has a special interest in Cardiology and Minor surgery and Skin conditions but no experience in drug dependence and rehabilitation issues.
Dr Nitesh Nerlekar MBBS(Hons), FRACP, MPH, PhD is an academic cardiologist and cardiac imaging specialist.
He graduated from Monash University in 2007 and completed his advanced training in cardiology at MonashHeart and the Alfred Hospital. He subsequently completed fellowships in advanced echocardiography, cardiac CT and cardiac MRI. He holds formal accreditation in all of these subspecialties.
Dr Paul FitzGerald graduated from The University of Melbourne in 1989. Following this, he worked as
a hospital doctor in a wide range of medical specialties including cardiology, gastroenterology, dermatology, and general medicine. Subsequent to this he gained experience working in intensive care followed by a year working at The Royal Women's Hospital where he achieved The Diploma of Obstetrics.
Dr Mohammad Alasti is a Cardiologist and Electrophysiologist. He completed his general cardiology training
at Rajaei Heart Centre in Iran in 2004 before undertaking a fellowship in interventional electrophysiology and cardiac device implantation at the same centre. In addition to his expertise in cardiac rhythm management, he is interested in general cardiology.
Dr James Sapontis is a General and Interventional Cardiologist who sees patients with a variety of heart
conditions, including those with coronary artery disease. He completed his specialist training at internationally recognised institutions in both the United Kingdom and the United States before returning to Melbourne. He is recognised as a leader in the field of complex coronary intervention and is abreast of the most cutting-edge techniques and technologies in interventional cardiology.
If you find yourself to be in a situation where finding the best Mount Eliza Cardiologist this. Below is a list of the top Cardiologist in Mount Eliza. To help you find the best Cardiologist Mount Eliza located near to you, we put together our own Mount Eliza Cardiologist list based on patient reviews.
What is cardiology?
Cardiology is the study of the heart, it is a branch of internal medicine that deals with diseases of the heart, the blood vessels near the heart and the blood circulation. A cardiologist is a specialist in internal medicine who has specialized in the treatment of heart disease through additional training. A cardiologist examines the development of cardiovascular diseases and specializes in curing them. These include diseases such as high blood pressure, coronary heart disease, heart attack, heart failure (heart failure) and cardiac arrhythmias.
What is a cardiologist?
Cardiology is a branch of internal medicine as an independent subject. A cardiologist specializes in diagnosing and treating diseases of the cardiovascular system. This specialist area is to be distinguished from the sub-area of cardiac surgery. A cardiologist is not the same as a heart surgeon. This opens the chest and performs heart surgery. The cardiologist, on the other hand, examines and diagnoses cardiovascular diseases and performs interventions such as cardiac catheterization or the insertion of a pacemaker.
What does a cardiologist do?
Cardiologists study, diagnose and treat diseases of the cardiovascular system. They are similar to other doctors in that they have to assess their patients, examine their medical history, and develop a treatment plan. You must also be able to answer patient questions in the cardiology department and communicate with the patient's family during treatment. As part of the family history, heart attacks, strokes and sudden cardiac deaths are recorded and with regard to the presence of a heart disease, questions are asked about lifestyle (physical activity, alcohol and tobacco consumption, etc.) and the associated risk factors. Many of her professional responsibilities are specifically focused on treating the heart.